India put up a memorable effort in their 500th Test to claim an impressive victory in the historic match. It was not a flawless effort as India found themselves in trouble during the first half of the Test. But, the hosts fought back to claim the honours in the end. While India's batting was not up to the mark, their bowlers made sure their team made a strong comeback. In the end, they proved too good for the visitors. The fact that they won key moments from where the match could have gone either way the standout aspect of India's victory in their 500th Test.
Without doubt, and on expected lines, their spinners won India the Test. Ravichandran Ashwin was on top of his game, finishing with yet another 10-wicket match haul, in the process also reaching the 200-wicket mark. Ashwin used his carrom ball to great effect on the final day. But, he also got wickets with the big off-spinner. This aspect of play should please him as well. The fact that he is getting batsmen into trouble with his variations augurs well for him. As of now, he remains the most dangerous spinner in international cricket, when it comes to exploiting home conditions. He also contributed with the bat, which means he is fulfilling the role of a bowling all-rounder.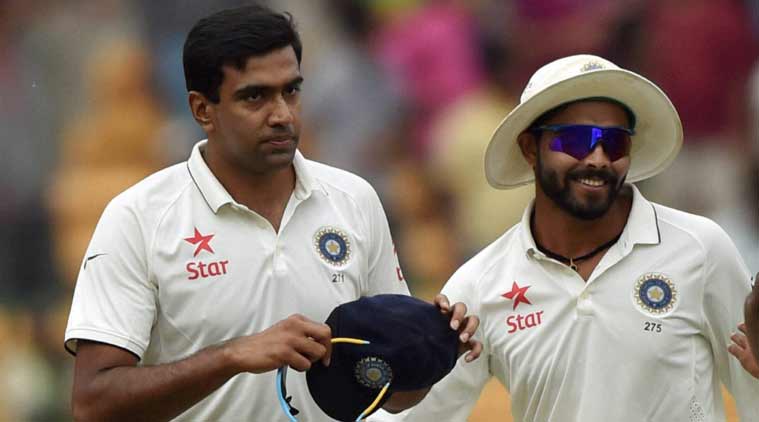 Along with Ashwin, Ravindra Jadeja also played a crucial role in India's win at Kanpur. In fact, without his contribution, India would have found themselves in a tough spot. It was thanks to his knock in the first innings that India managed to cross the 300-figure mark to give their bowlers a reasonable score to defend. When he arrived at the crease, India were in big trouble following a middle and lower order collapse. But, Jadeja stemmed the rot to an extent. Then, with the ball, he engineered a New Zealand collapse, which gave India a small but crucial lead. His wickets came at a time when it seemed the Kiwis would put up a big first innings score.
While India's batting wasn't as impressive, there were a few positives to come out of there as well. Cheteshwar Pujara carried on his form from the Duleep Trophy and came up with two fluent half-centuries. Murali Vijay also vindicated his selection ahead of Shikhar Dhawan for the opening slot, with two significant scores. If anything, the fact that neither of the two or any other Indian managed to cross the three-figure mark would disappoint them the most. Rohit Sharma got a half-century in the second innings, but it came when there was no pressure on the team at all. His poor shot selection remains a disappointment.
It may be a bit too early, but skipper Virat Kohli hasn't done much with the bat ever since the first Test in West Indies, where he notched up his maiden double hundred. He is due for a big score. Lokesh Rahul, who was chosen ahead of Dhawan, looked good in both innings, but got out in the 30s, which means he squandered the opportunities. Overall though, it was a memorable Test triumph.
--By A Cricket Analyst