Banned Pakistani fast bowler Mohammad Amir's psychologist has said that the 19-year-old is keen to return to international cricket assoon as possible. And while the positive statement is a good one to hear, and an indication that Amir is thinking in the right manner, the path back won't be simple for the left-arm pacer. Unless his ban his revoked, he first has to complete his five-year term first, which is a long way ago, and by the end of which the same inspiration and passion to take the field again may or may not exist.
The bigger challenge for Amir will be to win over the trust of the fans, his nation and the cricketing fraternity as a whole, all of whom he betrayed. If and when he returns, every move of his will be scrutinised. Even a genuine mistake could be taken for something suspicious. Will he be able to overcome all this? That's the more pertinent question. Also, what is the guarantee that he won't commit the mistakes that he made in his earlier international stint? These are some of the queries thatwill be constantly posed in front of Amir whenever he steps on to the cricketing field.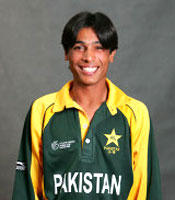 All is not grim for Amir though. He is still only 19, and if he maintains his passion, he will still be under 25 when his ban period ends. During his phase, meanwhile, he needs to keep up his excitement for the game, which will be the tougher part. Also, he needs to be counselled properly during this period, which of course seems to happening at the moment. Amir himself admitted following his release from jail that had he been guided by the PCB, he may not have fallen into the trap laid by the seniors. Amir's case should be an example cited by the ICC for upcoming cricketers with genuine talent.
It's great to see that two respected former cricketers –Mike Brearley and Rahul Dravid – have spoken out in support of the tainted youngster. Both Brearley and Dravid feel that Amir deserves a second chance, just like any other person, who has committed a mistake. If nothing else, this should motivate the pacer to stay fit and active. If Amir indeed gets another opportunity, he will have a big responsibility towards everyone who is standing by him during these testing times.
Amir can take heart from the fact that Marlon Samuels and Herschelle Gibbs made successful international comebacks after also being banned for fixing. While Gibbs played a few sensational knocks in demanding circumstances, Samuels has matured into a consistent performer. What the future holds for Amir, only time will tell.
--By A Cricket Analyst