A steady unbroken stand of 63 runs for the 3rd wicket between Jonathan Trott and Kevin Pietersen has laid the foundation for a possible English victory on Day 4! Needing 340 runs to win, England closed the third day's play at 111 for 2 in 40 overs with Jonathan Trott on 40* (from 96 balls with 5 fours) and Kevin Pietersen on 29* (from 59 balls with 4 fours) at the crease. The visitors need 229 more runs while the hosts need to take 8 wickets to win this Galle Test on a pitch that has settled down now though the ball is still jumping for the spinners. The turn seems to have slowed down and making it easier for the batsmen to make the adjustments.
It was Sri Lanka's match once they had the two English openers back in the pavilion at 48 for 2 in 18.3 overs. First to go was Alastair Cook (14) in the second over after Tea when he was caught behind by the Keeper while trying to work a straighter one from Rangana Herath. Skipper Andrew Strauss got brilliantly caught by a diving Dilshan at short mid wicket when he charged down the track for a big shot off Herath but only to drag him off the rough with a thickish inside edge. After that wicket, it was all about Pietersen and Trott steadying the ship for the visitors.
Tea Report: England have made a positive start of 27 for no loss in the 7 overs they got to bat before Tea. The visitors need 313 more runs to win which may not be easy but is not impossible if their batsmen play to their potential. At Tea, Strauss is on 14* and Cook on 13*.
Sri Lanka bowled out for 214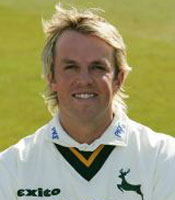 Sri Lanka have left England with a daunting target of 340 runs to win the Galle Test! Wicket Keeper Prasanna Jayawardene proved to be a thorn in the flesh for the visitors as he scored an unbeaten 61 (from 123 balls with 3 fours and 3 sixes) to help Sri Lanka to stretch their lead well beyond the 300-run mark.
The hosts added 63 more runs after lunch to finish at 214 all out in 84.3 overs. There was an early wicket after lunch when Chanaka Welegedera (13 from 53 balls) got caught by a diving Strauss at second slip when he dabbed hard at a spinning delivery from Monty Panesar. The no.10 Welegedera helped Prasanna Jayawardene to add 40 runs for the 9th wicket! Prasanna Jayawardene managed to add another 47 runs for the last wicket with Suranga Lakmal to bat England out of the match! The last man to be dismissed for the homeside was Suranga Lakmal through a run out when he was trying to steal a second run for his partner.
Lunch Report : Hosts Sri Lanka are slowly but steadily getting a firm grip on the Galle Test by stretching their overall lead to 272 runs with still two wickets in hand. With the pitch taking plenty of turn and bite, the Lankans are hot favourites to pull off a victory perhaps by tomorrow unless the England batsmen come out with an outstanding show.
The third day's play began with Sri Lanka at 84 for 5, a lead of 209 runs. Dinesh Chandimal and Suraj Randiv, the two overnight batsmen frustrated the visitors with a solid partnership that was only broken after 45 minutes of play this morning! Dinesh Chandimal fell in the 48th over when he stepped out and miscued a lofted inside out shot off Monty Panesar to mid off. Chandimal scored 31 (from 83 balls with 5 fours) while adding up 42 runs for the 6th wicket.
Night watchman Suraj Randiv's resistance came to an end in the 51st over when he was struck on the pad by a Graeme Swann delivery from round the sticks which pitched in line and straightened around middle for an lbw. Randiv lasted 63 balls for his 18. Swann who picked up a 12th five-wicket haul in his Test career added up one more wicket when he cleaned up Rangana Herath (7) in an attempted slog sweep.
By lunch, England were once again left frustrated as Wicket Keeper Prasanna Jayawardene (23* from 53 balls with a four) found useful support from Chanaka Welegedera (6* from 38 balls) to see Sri Lanka through in the morning session. The 9th wicket pair has so far added 24 runs in 11.5 overs.