Former Australian Captain Steve Waugh says that Sachin Tendulkar will remain as a great batsman even if he doesn't manage to hit the much-hyped 100th international century!
Steve Waugh says that the 100th ton is only a number and not a measure of Tendulkar's greatness. He adds onto say that Indians are too obsessive about such statistics and that is creating unnecessary pressure on the little master Sachin Tendulkar. Waugh says that if Sachin hits that 100th ton its ok, and even if he doesn't, it doesn't reduce his greatness at all.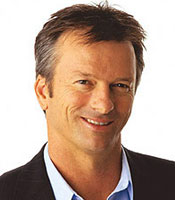 On a pessimistic note, Steve Waugh feels that like how the great Sir Don Bradman failed to end his career with an average of 100 and falling at 99.94, Sachin Tendulkar too could be eluded forever from his magical feat of 100 international centuries.